Title
News on the Faculty Front
Body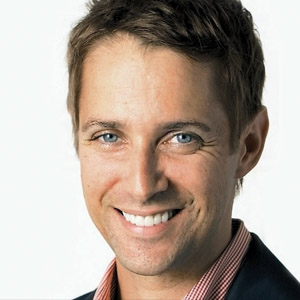 Jeff Edwards, who has taught in the Dance Division for the past three years, has joined the full-time ballet faculty. After being a leading dancer with the New York City Ballet, Zurich Ballet, and Lyon Opera Ballet, he attended Brown University, where he graduated with honors in modern culture and media. After Brown, he spent a year with Michael Kaiser as a Kennedy Center fellow; he's also the former associate artistic director of Morphoses/The Wheeldon Company and also of the Washington Ballet. He was the resident choreographer of the Broadway production of Billy Elliot and the ballet master for Lincoln Center Theater's production of Nikolai and the Others, he's staged work by Jerome Robbins and Balanchine, and he's taught at San Francisco Ballet, American Ballet Theatre, Cedar Lake Contemporary Ballet, Royal Ballet School, and Ballett Frankfurt. Edwards has been a guest professor at Cornell, Princeton, and Harvard, and he's lectured at Yale. He's also been the director of education of Twyla Tharp Dance, where he worked on a project to make Tharp repertory accessible to universities and conservatories. He lives in Brooklyn with his husband and their two children.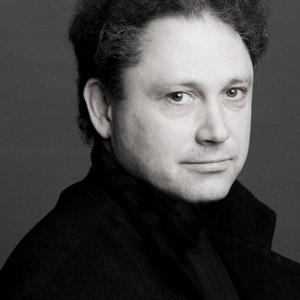 Richard Egarr has joined Historical Performance as a harpsichord artist in residence. The music director of the Academy of Ancient Music since 2006, Egarr established a choir there to perform opera and oratorio at London's Barbican Centre. Egarr is principal guest conductor of the Hague Philharmonic; associate artist of the Scottish Chamber Orchestra; and a guest conductor with Boston's Handel and Haydn Society, the London Symphony, the Royal Concertgebouw Orchestra, and the Philadelphia Orchestra. He made his Glyndebourne debut in 2007 conducting a staged version of Bach's St. Matthew Passion. Egarr's 2015 solo recitals include appearances at the Edinburgh International Festival, Carnegie Hall, and other venues; programming included Bach's English Suites and Handel's "Great" Suites, which are also featured on his latest releases on Harmonia Mundi. His discography also includes the "Goldberg" Variations and Well-Tempered Clavier as well as award-winning duo discs with violinist Andrew Manze. His recordings with the Academy of Ancient Music include seven Handel discs (one of which won a 2007 Gramophone Award) and Bach's Orchestral Suites (2014). He maintains ongoing relationships with the Amsterdam Conservatory, the Britten-Pears Foundation, and the Netherlands Opera Academy. (Photo by Marco Borggreve)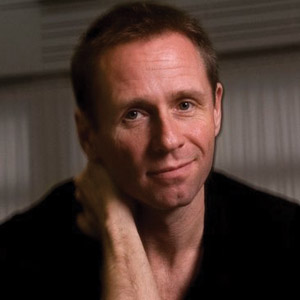 Espen Giljane, who has joined the ballet faculty, was born in Oslo, where he received his early dance training with Eva Haalke, a student of Vera Volkova. At 16, he received a scholarship to the School of American Ballet and the Professional Children's School. In 1981, George Balanchine invited him to join the New York City Ballet, and he performed with the company until 1995; he's been a guest teacher for City Ballet since 1994. Giljane has also performed with Makarova and Company on Broadway and with Cynthia and Fernando Live at City Center. He's taught at companies and schools including the Royal Swedish Ballet, Royal Danish Ballet, Finnish National Ballet, School of American Ballet, Alvin Ailey Dance Theater, Feld Ballets/NY, Carte Blanche, Cullberg Ballet, Maggio Danza, Metropolitan Opera Ballet, Washington Ballet, Cedar Lake, Steps on Broadway, David Howard Dance Center, and Ballet Academy East. He was the artistic director of the Norwegian National Ballet (2002-12); in 2009, he received the Norwegian Anders Jahre cultural prize and in 2012, he was knighted by the King of Norway with the Order of St. Olav. (Photo by Erik Berg)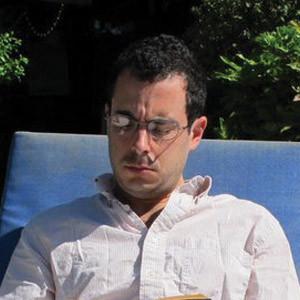 Aaron Jaffe has become an assistant professor in Liberal Arts. He got his bachelor's from Brandeis—where he majored in German cultural studies, history, and politics—and his PhD in philosophy from the New School. His dissertation was called Alienation From "Species-Being"—An Investigation of Marx's Philosophical Anthropology. He has taught electives on metaphysics and the psychology of the soul along with teaching the core requirements: ethics; society, politics, and culture; and arts and aesthetics courses. Jaffe and his partner, Lea, live in Brooklyn. (Photo by Eleanor Broh)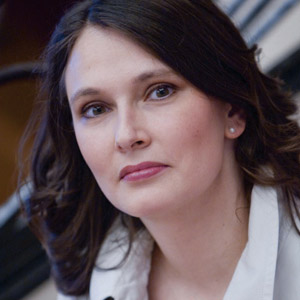 Béatrice Martin has joined Historical Performance as a harpsichord artist in residence. Born in Annecy, France, Martin studied with Christiane Jaccottet at the Geneva Conservatory and Kenneth Gilbert and Christophe Rousset at the Paris Conservatory; she won first prize at the Bruges International Harpsichord Competition in 1998. A highly regarded continuo player, Martin performed with William Christie and Les Arts Florissants for 20 years including on some 20 recordings. She created the harpsichord class at the Escola Superior de Música de Catalunya in Barcelona in 2001. In 2000 she co-founded the ensemble Les Folies Françoises, with which she has appeared in more than 400 concerts and recorded several discs, including four of music by J. S. Bach. The most recent, of the harpsichord concertos, was recorded on an 1736 instrument built by Christian Zell in 1736; the recording won a Diapason d'Or in 2011. In January 2015 she took part in the inaugural concert at the Philharmonie de Paris.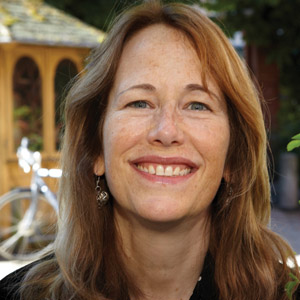 Carl Nielsen scholar Anne-Marie Reynolds has joined the music history faculty. She received her master's and doctoral degrees in musicology from Eastman and her bachelor's from the University of California at Riverside, and is an associate professor of musicology at the State University of New York Geneseo, where she recently won the State University of New York chancellor's award for excellence in teaching. She has also been a visiting professor at Eastman and Chautauqua. She's published widely on the music of Nielsen, including the first-ever monograph on his songs, Carl Nielsen's Voice: The Songs in Context (Copenhagen: Museum Tusculanum Press, 2010). Her teaching interests and experience over the past 30 years have included courses in classical music, jazz, musical theater, rock, and the arts during the Third Reich. (Photo by Karsten Bundgaard)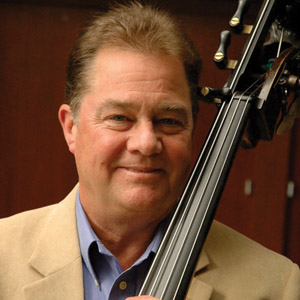 Harold Robinson, who's been the principal bassist for the Philadelphia Orchestra since 1995, has joined the double bass faculty. He's also on the Curtis faculty and has given master classes throughout the United States, Europe, Korea, and Japan. Prior to his tenure at the Philadelphia Orchestra, Robinson served as principal bass of the National Symphony and New Mexico Symphony Orchestra (then known as the Albuquerque Symphony); he was also the assistant principal bass of the Houston Symphony Orchestra. He studied at Northwestern University and Peabody.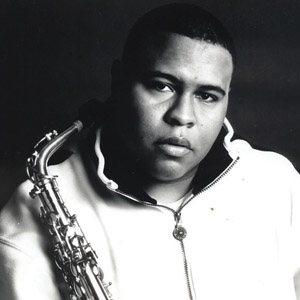 ​Bruce Williams, an alto and soprano saxophonist, is joining the jazz faculty as an ensemble coach. The Washington, D.C., native won critical acclaim for his CDs Brotherhood and Altoicity (Savant Records) and has appeared on two other Grammy-nominated recordings. He's a member of the World Saxophone Quartet and the Thelonious Monk Legacy Septet, led by Monk's drummer Ben Riley. A versatile and prolific sideman, Williams has performed and recorded with artists including Frank Foster, Little Jimmy Scott, Stanley Cowell, Cecil Brooks III, Curtis Fuller, Roy Hargrove, the Count Basie Orchestra, and the Jazz at Lincoln Center Orchestra. He also leads four bands of his own: a quartet, a quintet, an organ trio, and a progressive electric jazz group. Williams studied at the University of the District of Columbia and at William Paterson University. A noted educator, he's given master classes at Ohio State and Iowa State, the Institute of Jazz Studies at Rutgers University, and the Paris Conservatory. He's served as an adjunct saxophone instructor at the New School as well as Princeton and William Paterson. (Photo by Andrew Lepley)
Also New This Year
Desirée Alvarez, who will be teaching arts and aesthetics, is a writer whose work has been published in multiple journals. She has an MFA from the School of Visual Arts and a bachelor's from Wesleyan.
Charles Askegard, who will be teaching ballet partnering, danced and had leading roles with American Ballet Theatre (1987-97) and was a soloist and principal dancer with New York City Ballet (1997-2011). He co-founded and was the director of Ballet Next (2011-13) and he also choreographs and judges.
Elizabeth Gold, who will be giving a writing seminar, has a master's degree from Columbia and a bachelor's from Barnard. An author, she has taught at Rutgers and the Teachers and Writers Collaborative.
Andrew Harley, who's been a guest collaborative piano faculty member since 2009, is taking over for Margo Garrett while she's on leave. He's on the piano faculty at the Levine School of Music in Washington, D.C., and a visiting professor at the University of Southern California's Thornton School of Music.
Ellen Harris is taking over for Christoph Wolff while he's on a one-year leave of absence from the graduate studies faculty. Harris, a musicologist and soprano, served as M.I.T.'s first associate for the arts (1989-96) and continues to serve on M.I.T.'s faculty. She's the author of Handel as Orpheus: Voice and Desire in the Chamber Cantatas.
K.J. Holmes, a dance artist, singer, poet, and actor, is teaching contact improvisation in the Dance Division. She's also an adjunct faculty member at N.Y.U.'s Experimental Theatre Wing.
Voice alumna Badiene Magaziner is teaching Voice for Dancers. After an international operatic career, she became a teacher and coach and is a now an instructor for not only opera singers but also Broadway performers and recording artists.
Rosalind Newman, who's teaching dance composition, founded dance companies in New York and Hong Kong and has created more than 70 works. The recipient of a Guggenheim Fellowship, she has a PhD from the University of Kent's London Contemporary Dance School, and she also teaches at Purchase Conservatory of Dance.
Faculty Updates
Blair Bollinger, who came to Juilliard for a one-year position last year, has joined the trombone faculty. He's been the bass trombonist of the Philadelphia Orchestra since 1986 and is on the faculties of Curtis and Temple; he's also the founding music director of the Bar Harbor Brass Week in Maine.
Aaron Flagg (BM '92, MM '93, trumpet) who's been acting chair and associate director of Juilliard Jazz, is now chair and associate director. He was previously dean of the Hartt School, where he had been a professor of music since 2009.
Steven Laitz, who joined the music theory and analysis faculty last year, has been named the department's chair. (See Faculty Portrait.)
Matti Raekallio has returned to Juilliard's piano faculty. He's been on the faculty of Germany's Hochschule für Musik in Hannover since 2005; prior to that he was a full professor at the Sibelius Academy in Helsinki, from which he holds a doctorate.