Title
Innovators and Inspirations
What allows most of the amazing young artists at Juilliard to be here? Talent, of course, and tons of hard work. And in the vast majority of cases, scholarship support. This month, we shine a spotlight on some of our newest scholarship donors, who help make this incredible education possible for nearly 90 percent of our students. We find out why the family behind Dannon yogurt decided to help Juilliard students. And we follow fourth-year Riley O'Flynn through a crazy-busy—and very typical—day that includes his meeting with one of his long-term scholarship donors for the first time. Turns out the Australian businessman and the Bay Area dancer had more in common than they imagined..
Body
Musical America's list of 30 music innovators included seven members of the Juilliard community, three of whom, as it happens, appear in this issue. Chosen for having "generated new ideas, launched or notably advanced a business, programmed a new series, or all of the above," the 30 were not only innovative, wrote the site's special reports editor Susan Elliott, "they inspire us."
Speaking of inspirational, we've gotten news recently of several alums who are 90 and up. One retired piano professor (class of 1934) still practices two hours a day. Another retired professor turns 98 this month. A flutist told us about her 100th birthday celebration, in February. And a tribute concert was held in February to celebrate Leontyne Price's (Special Studies '52, voice) 90th birthday. 
Of course, stories about Juilliard community members of every age are what The Journal is all about. This month, Jazz program director Wynton Marsalis ('81, trumpet) chats about a Jazz Orchestra concert of his work, international advisement director Cory Owen reveals her unique history with meat, and orchestra manager Joanna Trebelhorn recaps a brass exchange with the Royal Academy of Music. As for those Musical America innovators, faculty member Stephen Wadsworth talks about directing this month's production of Janacek's Katya Kabanova, Helen Eaton (Certificate '94, viola) discusses heading Philadelphia's Settlement Music School , and Paola Prestini (BM '98, MM '00, composition) hosts alumni at her hip performance space National Sawdust.
Have a story to share? Let us know!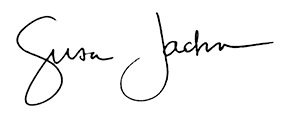 P.S. Here are the other Juilliard Musical America innovators: Zuill Bailey (MM '96, cello) brings classical music to nontraditional settings; Alan Fletcher (MM '79, DMA '83, composition) heads the Aspen Music Festival and School; Adrian Fung (Artist Diploma '11, resident quartet), is vice president, innovation, for the Toronto Symphony Orchestra; and oboist Kristin Olson (MM '12, historical performance) cofounded Mount Sinai Concerts for Patients.