Title
3 Releases From Jazz Grads
Subhead
Exuberant, Easygoing, Skilled
Jon Batiste: Social Music. Razor & Tie Recordings (7930183498-2)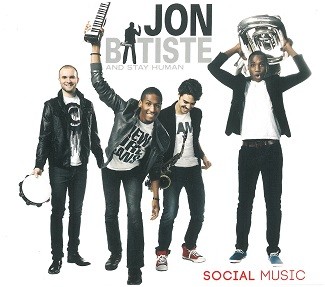 This exuberant release from Jon Batiste (B.M. '08, M.M. '11,  jazz studies) shows off his ecstatically inclusive approach to music. Multitalented on piano and harmonaboard (a.k.a. melodica), singing, and composing, he draws inspiration from manifold influences, including hip-hop, swing, reggae, folk, and ragtime, and the four superb colleagues who make up his band, Stay Human, help him complete his vision. They are Eddie Barbash (B.M. '10,  jazz studies) on alto saxophone, bassist Phil Kuehn (B.M. '08, M.M. '10,  jazz studies), Ibanda Ruhumbika (B.M. '12, tuba) on tuba and trombone, and Joe Saylor (M.M. '12,  jazz studies) on drums and tambourine.
 
The album opens with "D-Flat Movement I"—solo piano accompanied by the sound of falling rain—which quickly leads into the stirring "Let God Lead," all appealing without the least bit of pretense. Batiste's reimagining of the New Orleans classic "St. James Infirmary" avoids being depressing despite its sober, mournful roots, and it ends with a bit of instrumental fire that would do Cecil Taylor proud. 
Barbash's saxophone is irresistible in "Express Yourself (Say Yes)," and in "It's Alright (Why You Gotta)," Batiste uses a Cuban cha-cha as the spine. "San Spirito" starts as a low-key tango, but explodes as Barbash soars into the heavens.
 
An impressive team of nine engineers, working at multiple recording studios in New York and Los Angeles, contributed to the album, which ends with Batiste's take on "The Star-Spangled Banner." Somehow hearing the national anthem done so idiosyncratically and playfully—as if Scott Joplin and Charles Ives had also gotten their paws on it—only affirms the song's power.
 
Body
Mike Cottone: Just Remember. CD Baby (no catalog number)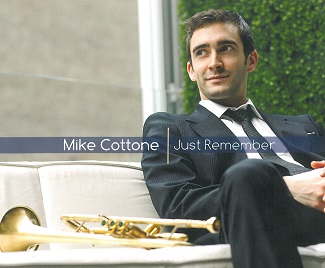 In this collection, Mike Cottone (M.M. '10,  jazz studies) shows off his easygoing prowess on trumpet and flugelhorn; he also wrote and arranged six of the album's 10 songs. He leads his sparkling group on the rhythmically charged title track, with beautiful interludes by Jeremy Viner (M.M. '10,  jazz studies) on tenor saxophone and Kris Bowers (B.M. '10, M.M. '12,  jazz studies) on piano. Cottone's stylish "Gyroscope" balances and whirls like its namesake, and "Old Blue," anchored by bassist Paul Sikivie (M.M. '09,  jazz studies), brims with the power of an anthem.
 
Bowers contributed the sleek "Selah" with glittering roles for himself, Cottone, and drummer Ulysses Owens Jr. (B.M. '06, jazz studies), who also produced the album. The sassy "Sloppin'" shows off Jared Schonig's brisk work—he and Owens alternate drum duties—with Bowers offering deft keyboard commentary. Freddie Hubbard's upbeat "Dear John" shows the group in a more explosive, big-band mode, with Cottone in some striking solos with Schonig. 
 
The mood changes for "When Sunny Gets Blue" (by Jack Segal and Marvin Fisher), and here Cottone (who, incidentally, is a semifinalist in the 2014 Thelonius Monk International Jazz Trumpet Competition, November 8-9 in Los Angeles) is at his smoothest and most beguiling in a long solo with Bowers's and Sikivie's elegant support. The party ends with a brief, suave arrangement of Hoagy Carmichael's "Stardust," with Bowers twinkling alongside Cottone's brassy, rippling lines. 
 
Don Fleisher recorded Cottone and the musicians at Kaleidoscope Studios and Bennett Studios (both in New Jersey), and he conjures the intimacy of a small club. 
 
Clovis Nicolas: Nine Stories. Sunnyside Communications (SSC 1375)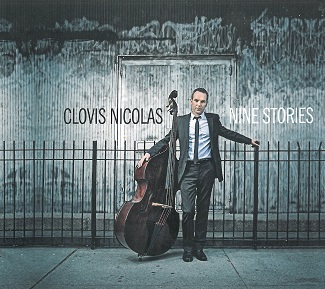 Legendary bassist and Juilliard faculty member Ron Carter wasn't kidding when he called bassist Clovis Nicolas (B.M. '11, M.M. '12,  jazz studies) "very gifted." Carter wrote the liner notes for Nicolas's Nine Stories, and rather than extensive prose, he wrote six brief "clues on what to listen for." The one for No. 4 is "You will notice some interesting song forms, for example on 'Pisces' and 'Juggling.'"
 
That compositional skill shows up in the five tracks Nicolas wrote. In the opener, the energetic "Pisces," declamatory brass from second-year master's trumpeter Riley Mulherkar (B.M. '14,  jazz studies) and Luca Stoll (tenor and soprano saxophone) punctuates lines that ride effortlessly above Nicolas's deep tone. Drummer Jimmy Macbride (B.M. '13,  jazz studies) and pianist Tadataka Unno have some choice riffs as the piece speeds to its conclusion. Mulherkar and Stoll end "Thon's Tea" with a satisfying chorus, and join guitarist Alex Wintz (M.M. '12,  jazz studies) for the athletic romp "Juggling," with Macbride vaulting in for a percussive solo turn. 
 
Wintz throws out notes like darts on Kenny Durham's "None Shall Wander," and Sonny Rollins's "The Bridge" encourages all six musicians to cut loose with a melodic line that tumbles down the scale. "Sweet Lorraine," a bewitching composition by Cliff Burwell and Mitchell Parish, gives Nicolas the final word, with Wintz offering impeccable flourishes and counterpoint. Throughout the recording—much of which Nicolas conceived when he was a student at Juilliard—he plays with intelligence, precision, and warmth.
Popular Columns
Juilliard Archives Time Capsule