Title
Top 10 Audition Tips
Since March is auditions month for dancers and musicians, The Journal has condensed some of the Admissions bloggers' audition tips and photos to show you, prospective students, a slice of Juilliard life. We'd like to join the bloggers—and all of Juilliard—in welcoming you and wishing you the very best of luck! (Photos by Riley O'FLynn, Philip Stoddard, and Gregory Costanza)
Body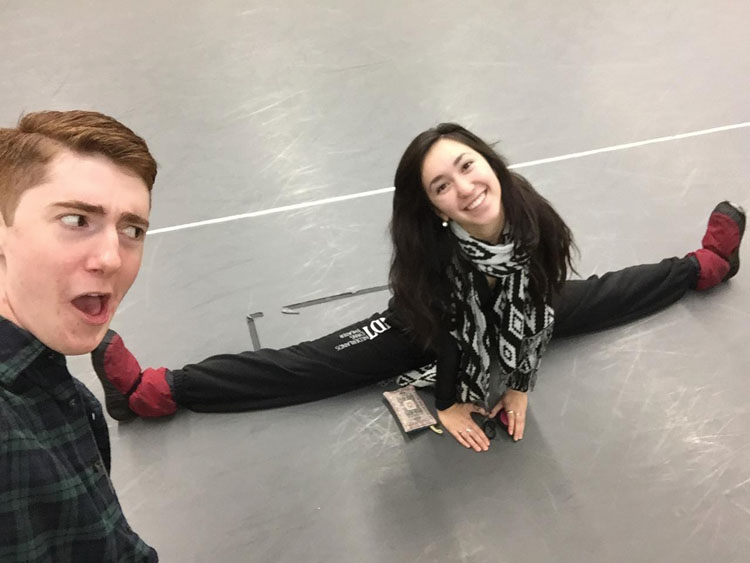 1. Get enough sleep. It's pretty much the best way to relax your body and prepare for the increased stress and demand for concentration during audition season. And check out a bulletproof method for destressing by Juilliard faculty member and alum Noa Kageyama.
2. Arrive early. You can check out a video of the audition space on the Juilliard Facebook page, but you'll still want to get here early enough on the big day to familiarize yourself with the space. Plus you should allow for street, subway, and sidewalk traffic, especially if there's inclement weather.
3. Pack snacks. It's always a good idea to have a water bottle, and even though you might not feel hungry, your body will definitely appreciate a few healthy snacks while you're waiting. Try coconut water, apples, nuts—and glucose tablets can do real magic, too.
4. Bring distractions. Juilliard works hard to try to keep the audition process smooth and enjoyable, but it will be a long day, so bring a book or a score or headphones—anything that will help you while away the time.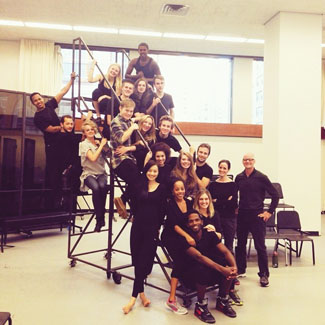 5. Warm up. Musicians should secure a practice room, and if you'll be needing a piano accompanist, contact him or her early so you're both fully prepared—the accompanists play dozens of auditions in a very short period of time; a longer heads-up will save both of you a lot of headaches. Dancers, prior to the ballet portion of the audition, you'll be able to warm up in Room 321.
6. Mingle. Go on a Juilliard tour, meet current students, meet your fellow auditioners. It will help pass the time—and you never know, you might be spending a lot of time with these people.
7. Embrace your nerves and channel that energy into your audition. Remember that you love playing music/dancing/acting and that's why you're here.
8. Everyone is on your side. Know that the jury members are rooting for you and are here to help you succeed. Smile at them and then pretend they're not even there.
9. Be flexible. We try to stay on schedule and keep everything running smoothly, but it's good to come with a flexible attitude and patience.
10. Have fun. You got this! We're so proud of you and we don't even know you!
---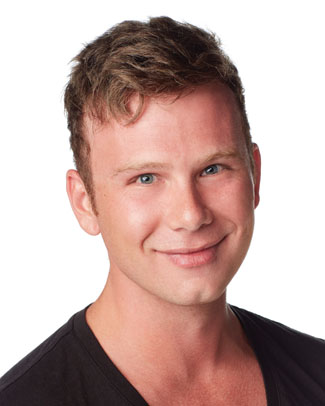 Another place to read about Juilliard life and students is the new international student blog. Here's a little bit of what third-year South African actor Hannes Otto had to say in the first one.
I knew I wanted to be an actor when I saw The Sound of Music when I was 6 years old and fell in love with the character of Liesl. After two days of my being "lovesick" and refusing to eat, my grandmother, trying to help, called up the producer of the play, who she happened to know, and organized for me to meet the actress who played Liesl for tea, hoping that this would cure my condition. When finally meeting Liesl, I was so overwhelmed by her presence and beauty that I wet my pants. That's when I knew—I want to have what she has: the ability to change people's lives (and make them wet their pants).