Title
Process and Reflection
It's all about process and reflection here at Juilliard as the second semester ramps up. For the Drama Division's fourth-year repertory cycle, we see what goes into evoking 1963 South Africa; the world of three women and a stillborn child; and a murder mystery involving a purposely mistaken identity. In Vocal Arts, we hear how Artist Diploma in Opera Studies soprano Hyesang Park has willed herself to become quiet and withdrawn to get in character as the sleepwalking heroine of Bellini's La sonnambula—and how to update "the 17th-century's sexiest masterpiece," Cavalli's La Calisto, for modern audiences. And alumnus Donald Krishnaswami, a violist and composer, reveals what it's like to conjure a culture that's thousands of years old.
Body
Alumna Dylan Moore realizes that outreach work she did at Juilliard—and continues to do today—transformed her from being "just" an actress to banding together with others to make the world a better place. This summer, she'll help others who want a chance to give back at the fourth annual Artist as Citizen conference at Juilliard.
A big milestone takes place in June when Joel Krosnick steps down after 42 years as the cellist of the Juilliard String Quartet. He reflects on his time in the illustrious ensemble, which gives its last Alice Tully Hall concert with him later this month. At that time, the quartet will be joined by incoming cellist Astrid Schween, an alumna, as guest artist.
The throughline for all these performances and reflections is the power of artists to reshape the world. We hope you'll enjoy reading about their work and that it will inspire your own.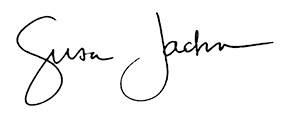 Popular Columns
Juilliard Archives Time Capsule