Title
Students Reflect on Juilliard
Graduating Master's Percussionist Brandon Ilaw
Anthony Ireland Helzer Memorial Scholarship in Percussion, Thea Gerstle Scholarship, Caldwell Davis Percussion Scholarship
Body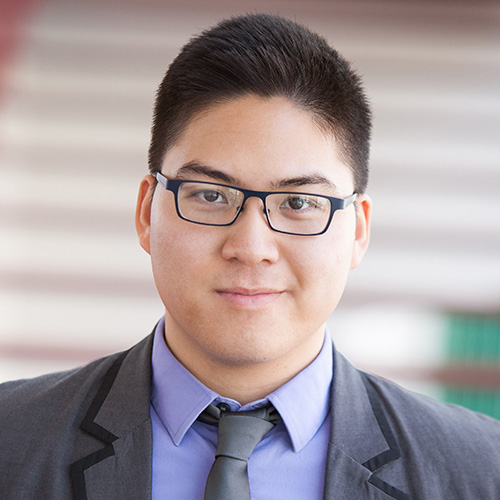 Why did you become a percussionist?
I didn't start till I was a junior in high school, but I was classically trained as a pianist and I also play violin, cello, guitar, and bass. One thing I love about percussion is that you get to move around a lot, and also, there's so much to do and always a chance to learn something entirely new.
With the violin, you're almost always playing in the treble clef. With multipercussion, everything's always notated differently, and if I get some new Brazilian instrument, for instance, I go back to being an absolute beginner, which I love.
How has having scholarship support helped you?
Most basically it meant that I could come here.
What are you doing this summer?
I'll be one of the counselors for the Juilliard Summer Percussion Seminar [for high school students] and I'll also be giving a master class and a recital for it. (photo: Ben Meadors Photography)
Graduating Cellist and Incoming Artist Diploma Student James Kim
William Randolph Hearst Foundation Scholarship, Mari Brown Scholarship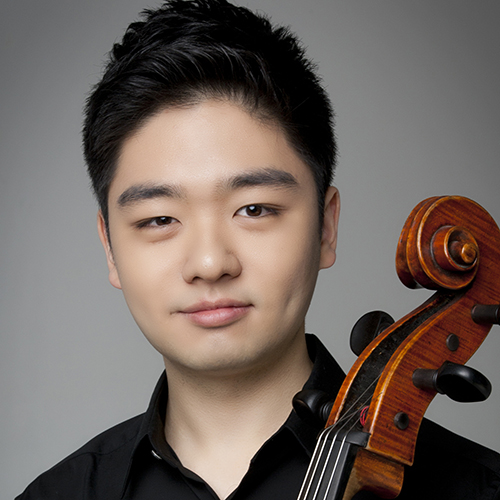 How did you know you wanted to become a musician?
I started playing cello when I was 8½, and I always loved it, but I decided it was going to be what I was going to do seriously as a career when I was 10. I was playing Handel's Trio Sonata in G Minor and I remember thinking right after that rehearsal, this is what I want to do with my life.
Would you like to pursue a solo career?
I'm open to whatever gives me the opportunity to perform. Especially as a cellist, you have to be able to accompany others. Nowadays the field isn't so divided [between being a soloist and ensemble player]; you have to be versatile.
What has your scholarship funding enabled you to do?
It's one thing to be able attend Juilliard and another to attend and be able to enjoy the city at the same time. Being here, there's so much that can influence you—I feel like my curriculum never ends.​ (photo: Ryan Moon)
Third-Year Dancer Eliza Lanham
Courageous Spirit Dance Award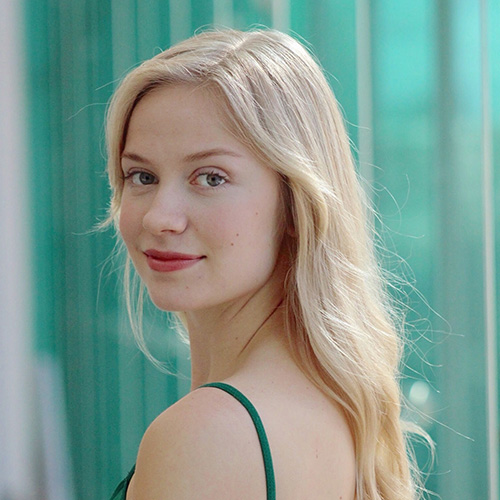 Have you always known you wanted to be a dancer?
Yes, from the time I was 8 years old—and I knew from ninth grade on that I wanted to go to Juilliard. It's been amazing being here—I've loved the classes and amount of modern we get. I feel like I'm a different person, a different dancer.
What do you want to do after you graduate?
I know I want to join a company and keep performing and keep myself in the creative process whether I'm freelance or part of the company. I think I know I'm not a ballerina—I love doing pointe work and I love contemporary ballet, but the classics don't feel as important to me.
How has scholarship support made a difference to you?
I'm the seventh of 10 children—I come from a blended family—and between unemployement and other trials, I really don't know if I'd be here if I didn't have a scholarship, so I'm very grateful.(photo: Riley O'Flynn)
Graduating Graduate Diploma Violist Leah Ferguson
Kovner Fellow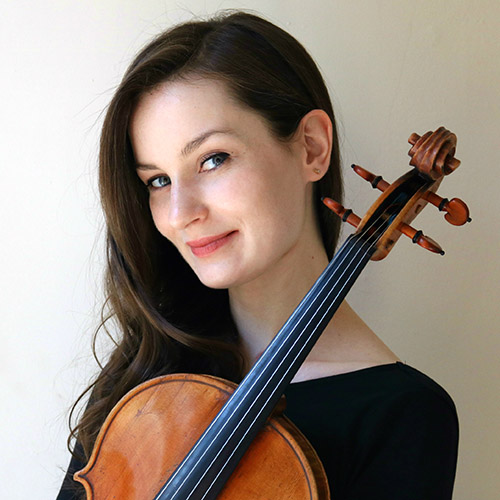 What does it mean to be a Kovner fellow?
First of all, it has allowed me to be here—the living expenses in New York City are astronomical—and it's also given me a lot of financial support to take auditions. One of my favorite things about the fellowship is that it keeps you thinking about the whole big picture and your career.
How has being a grad student at Juilliard been different from being an undergrad at the Cleveland Institute?
Being in New York City, you always feel like you have something to do. When I got here, I wrote on my calendar every single concert I wanted to go to and made a list of museums I want to see. There's always a ton going on.
What's next?
I've won a section position with the Boston Symphony Orchestra! (photo: Asa Maynard)
Third-Year Drama Student Victoria Pollack
James Stais Scholarship, Soohee Kim Oh Scholarship for Leadership in Public Service, Richard Rodgers Memorial Fund in Drama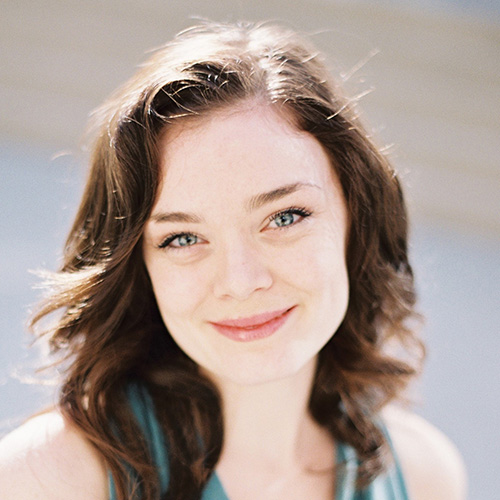 Have you always wanted to be an actor?
I grew up in ballet conservatory world, but when I finished high school, a lot of regional dance company trainee programs were cut because of the 2008 recession, and I went straight to college—with resignation. After my first semester at Barnard, I broke my foot on a doormat, which was a happy accident in the long term because I'd always wanted to try acting and I now had time to be in a different kind of rehearsal room. So I walked into college a prospective neuroscience major and walked out a theater major.
What are you doing this summer?
I'm headed back to South Africa to lead a two-week arts empowerment workshop with artsINSIDEOUT at Nkosi's Haven, a home for mothers and children affected by H.I.V./AIDS. This will be the second summer I've worked with an amazing team of interdisciplinary teaching artists. The program was co-founded by a Juilliard alum and is now affiliated with ASTEP (Artists Striving to End Poverty), which is run by several Juilliard alumni (photo: Rebekah Lowin)
Third-Year French Horn Student Kaitlyn Resler
Greene Fellowship, Mitzi Foundation Scholarship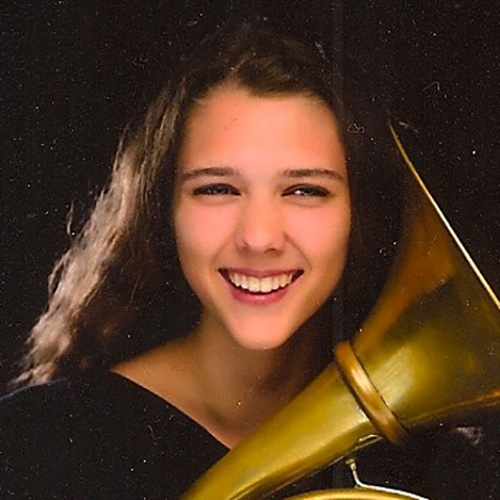 How has having scholarship support affected you? 
One thing that was amazing was meeting and developing a relationship with Mitzi Koo, who gave me the Mitzi Foundation Scholarship. As part of my funding, I got to go to Taiwan for the first time and play a concert there because of it, which was great.
What's something you've learned here outside a classroom or practice room?
I've come to realize all the opportunities Juilliard offers and I'm trying to take advantage of them in my last two years. It's amazing all the resources Juilliard has and how they can help students find gigs and jobs. Plus if there's any piece you want to play, there's a way to put a group together. I've had so many playing opportunities including in jazz groups and new music ensembles, plus lots of classical opportunities. I also played natural horn last year with Historical Performance and it was definitely a one-of-a-kind experience. (photo: Corey Conroy)
Second-Year Composition Student Matthew Liu (Pre-College '13, composition)
Janet Stull Baumgartner Scholarship, Marvin Hamlisch Scholarship in Composition, Hannah Komanoff Scholarship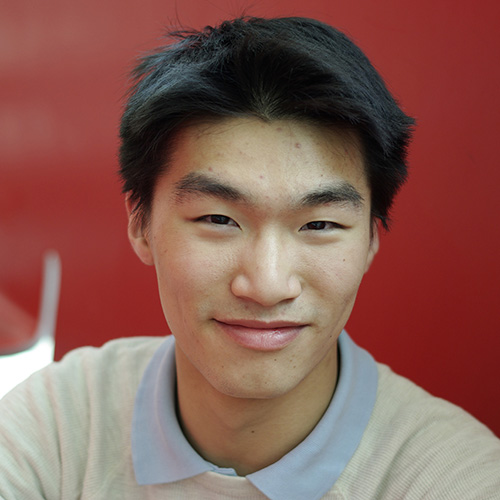 How did you decide to become a composer?
I was originally a violinist and pianist, and I was late bloomer when it came to composition—I didn't start until freshman year of high school. I'd always been a bit of an arranger for groups that I played with, but I kept wanting to slip in my own ideas, and I started realizing, that's not really arranging, that's composing.
You're a big musical theater fan—and you have a Marvin Hamlisch scholarship—
It's such an honor to be supported by the legacy of the person who wrote The Way We Were and A Chorus Line and so many other classics. I like to think that in seventh grade chorus, we sang "What I Did for Love" [which Hamlisch wrote] and now he's helping me be here.
Sometimes it can be hard to have a passion for musical theater in such a classical environment as Juilliard, but then I think, Marvin Hamlisch [Pre-College '63, piano] went here—maybe I can follow in his footsteps and follow my own path like he did. (photo: Rachel Breen)
Graduating Actor Forrest Malloy
Drama Council Scholarship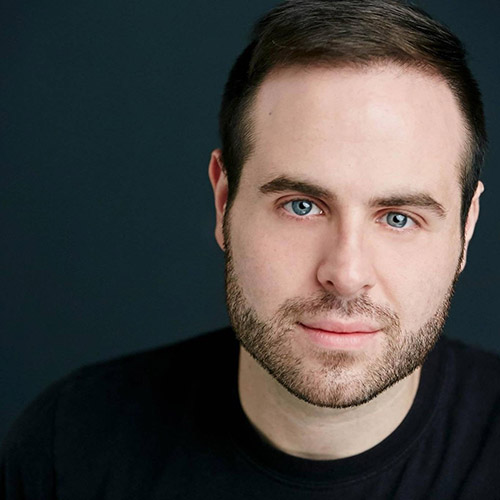 Why did you come to Juilliard?
I looked at a few schools, but when I came here, I had this molecular feeling that this was where I needed to do my serious conservatory training. When I was an undergrad, I was constantly doing shows, which was great, but I was working entirely off of instinct, and I didn't develop much technique. Technique is exactly what you learn at Juilliard, and while it's been ridiculously difficult at times, it's been really worthwhile—I'm a much better actor than I was almost four years ago when I arrived.
How has your financial support helped you?
I come from a really rural, blue-collar part of the country, and I was fortunate that I had a grandmother who exposed me to the arts because otherwise I would not have that exposure at all. The financial hardships have been the biggest challenge of being at Juilliard, and without my tuition mostly covered, there just no way I could have been here. That's meant the world to me because this has been a monumental experience. (photo: Whitney Browne)
Graduating master's student Clare Semes (BM '14, violin)
John and Mary Cufalo Scholarship, Frederick G. Horn and Elsie K. Bauernfeind Scholarship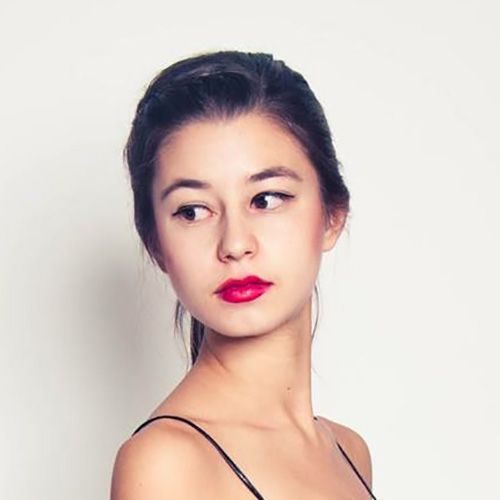 Have you ever met your scholarship donors?
At a donor lunch last year, I met Mrs. Cufalo. I always like putting a face to a name and having a chance to thank someone in person, and it was interesting telling her about my experience here. You don't realize when you're going to Juilliard everyday how much people don't know about what goes on behind the scenes and what daily life is like.
Is there anything that still surprises you about Juilliard?
How much goes on that I don't know about! I'll see something and think, how have I missed this? I love being able to discover things even after six years.
What are you doing this summer?
Every time I do something—whether it's chamber music or orchestra or something else—I think, this is what I want to do, this is what I love. Recently I've been really into orchestra, and this summer I'm going back to perform at the Verbier Festival for the third time. (photo: Lauren Desberg)