Title
Endings and Beginnings
At Juilliard, spring and summer are the seasons of taking stock, of endings and beginnings. The final touches are being put on commencement planning; the honorary degree recipients are announced and rehearsals for the commencement concert, conducted by Thomas Adès, have begun. Some of this year's graduating students reflect on their time here. Meanwhile musicians at every level squeeze in recitals and concerts and stretch their incredible talents beyond the usual venues and repertoire—piano master's student Llewellyn Sanchez-Werner, for instance, writes about how improvisation classes enhanced his artistry.
Body
In the wake of their spring repertory program, the dancers prep for the Choreographic Honors showcase, wind up their schoolwork, and wait to hear about summer programs. The Drama Division endured a difficult beginning to its year with the death of its director, James Houghton, but the Playwrights program also welcomed a new co-director when alum David Lindsay-Abaire joined Marsha Norman. As The Journal went to press, the third-years actors were busy preparing their Shakespeare rep cycle.
For both Jazz Studies and Historical Performance, international travel was a hallmark of the year. At press time jazz students are in Australia winding up an exchange that began here. Juilliard415 recently got back from its first India tour, a trip that Benjamin Sosland, the program's administrative director, wrote about. He summed up what such trips—which on the face of it might not seem to have a lot to do with a Juilliard education—can do. "If you believe that artist-citizenship requires us to enter into situations that are both uncomfortable and foreign, or that an artist's palette of expression is broadened by experiencing life in many forms, or that our job is not just to train performing artists but to encourage humanity, empathy, and truth, then this visit had everything to do with what we do at Juilliard."
Many thanks to the faculty and staff members and students who helped make this a great year at The Journal. For a list of student contributors, go to juilliard.edu/journal/2016-17contributors.
All best wishes to our readers for a relaxing, rewarding, thoughtful summer. We'll see you in the fall—but in the meantime, feel free to contact us at journal@juilliard.edu.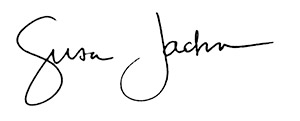 ​