Title
Upcoming and Recent Alumni Events
Subhead
Events in February, March, and April
For more information or to R.S.V.P., please contact the Alumni Office at (212) 799-5000, ext. 344, or alumni@juilliard.edu. Invitations are emailed, so send your email address to alumni@juilliard.edu to make sure you receive the next one!
Body
Upcoming Alumni Events
February 24, Rush Hour Reunion
Join us for a preconcert reception before the Juilliard Orchestra concert at Carnegie Hall. Email alumni@juilliard.edu or call (212) 799-5000, ext. 344, for more information.
 
March 13, Aiken Festival Reception
There will be a reception, concert, and Joye Cottage tour for alumni at the Juilliard in Aiken (S.C.) Festival. Details will be announced closer to the date.
 
Week of April 19, Southern and Northern California Events
Stay tuned for information about Los Angeles and Bay Area events.
Recent Alumni Events
On October 14, an event for Juilliard Club members and young alums was held after the Jazz Ensembles concert conducted by Bill Dobbins. From left, below: Anika Adilifu, Jazz Studies coordinator; alum Luca Santaniello, and Rebecca Vaccarelli, the associate director of development for alumni relations. (Photo by Chad Heird)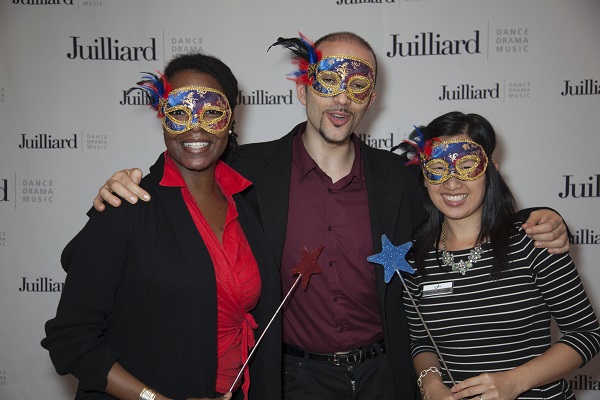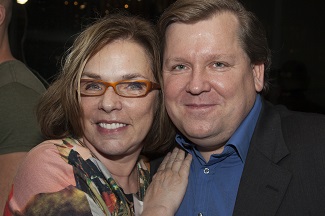 Several dozen current and former Drama Division faculty members, students, and staff took part in this fall's three Drama Re-Discovery events; each took place in conjunction with one of the fourth-year-repertory plays. Pictured at left: Marsha Norman, the co-director of the Playwrights program, posed with David Lindsay-Abaire (Playwrights '98), who wrote the second of the three fall plays, the Pulitzer Prize-winning Rabbit Hole. This event took place on October 29. (Photo by Chad Heird)
On December 12, about 120 people attended a reception in the Kaufman Dance Studio; many of them went on to attend that evening's New Dances performance. From left, below: piano doctoral candidate Chris Schmitt, dance alums Gillian Abbott and Ingrid Kapteyn, and fourth-year violinist Margeaux Maloney. (Photo by Chad Heird)