Title
Juilliard by the Numbers
Welcome! To this year's new and returning students, plus all the Juilliard faculty, staff, alumni, and friends, we hope you've had a great summer and are ready to start an exciting new year.
Body
In this back-to-school issue of The Journal, you'll find out about the new faculty members and some of this season's 700-plus performances.
You'll also discover why it's O.K. to (sort of) mess with Beethoven and get Anthony Mackie's tips on achieving big dreams. Noa Kageyama tells you how you can improve your practicing regimen. You'll learn why Facilities' Adam Gagan is riding a camel. Plus you'll see the latest alumni and community news.
In the meantime, here's a glimpse at Juilliard by the numbers:
Students who are completely new to Juilliard this year: 236
Returning students: 644
Pages in the orientation guide: 56
Pieces of sheet music on sale in the Juilliard Store: 71,194
Steinways on campus: 275
Performances offered through Juilliard outreach programs annually: 450+
Have a wonderful year—and keep in touch at journal@juilliard.edu.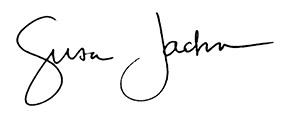 ​