Title
Departing V.P. Offers Commencement Memories
Karen Wagner wore many hats during her 35 years at Juilliard: She started as a part-time financial-aid counselor and ended as vice president and dean of academic affairs. Among the many accolades she received after announcing her retirement was the President's Medal, which was awarded to her at the end-of-semester faculty and staff meeting on December 11 by Juilliard's Joseph Polisi (above). Wagner shared some of her Juilliard memories at a gathering in her honor on December 19 in the Kaufman Dance Studio. Here are some excerpts from her remarks—they double as a brief history of Juilliard honorary degree recipients and commencement festivities, which were handled by her office. 
Body
Commencement is a time of great celebration, and for me, personally, the day after has always been one of tremendous letdown (one reason I could not bear the thought of retiring at that time of year). With your indulgence, let me reminisce about a few particular commencement memories that are emblazoned on my mind.
1989
I often wondered how the parents of our dancers felt in 1989, when Agnes De Mille arrived on stage in a wheelchair and (then-director of the Dance Division) Muriel Topaz on crutches.
1991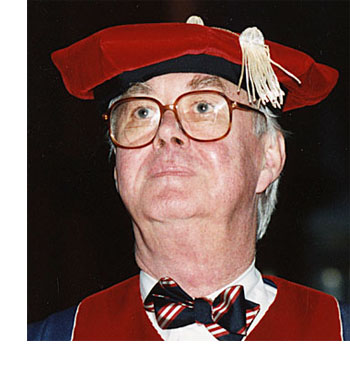 1991: Senator Daniel Patrick Moynihan, in a burst of Irish solidarity before his speech and after the musical interlude (that year, an exuberant string quartet), remarking how much he loved the student cellist's name: Daire Fitzgerald.
1992
[Group 1 alum] Kevin Kline's 1992 speech was on the heels of the Robert Mapplethorpe controversy that threatened funding for the Endowment for the Arts. He said that "the arts have always been under attack—the Globe Theater was shut down by the Puritans in the 1600s—but if the arts are in the Dark Ages, then I have to believe that the Renaissance is in this room." That one blew us all away!
1995
Daniel Barenboim, the 1995 commencement speaker, whose late arrival from the airport had us all on edge that morning—leaned on the lectern, paused, and said: "I haven't the slightest idea what I'm going to say!
2002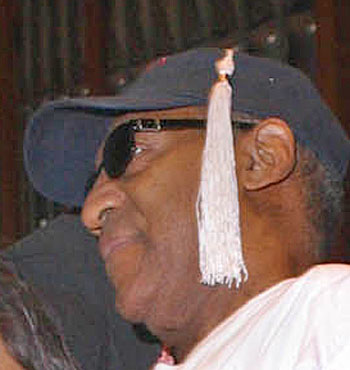 Bill Cosby, in 2002, wearing his earth shoes and propeller beanie, hugging each and every graduate before they exited the stage.
2010
Tony Bennett, in 2010, crooning an impromptu song ("But Beautiful") during the ceremony and wanting to take our jazz trio on tour with him right then and there.
Popular Columns
Juilliard Archives Time Capsule